23rd TURNOFF EP 7"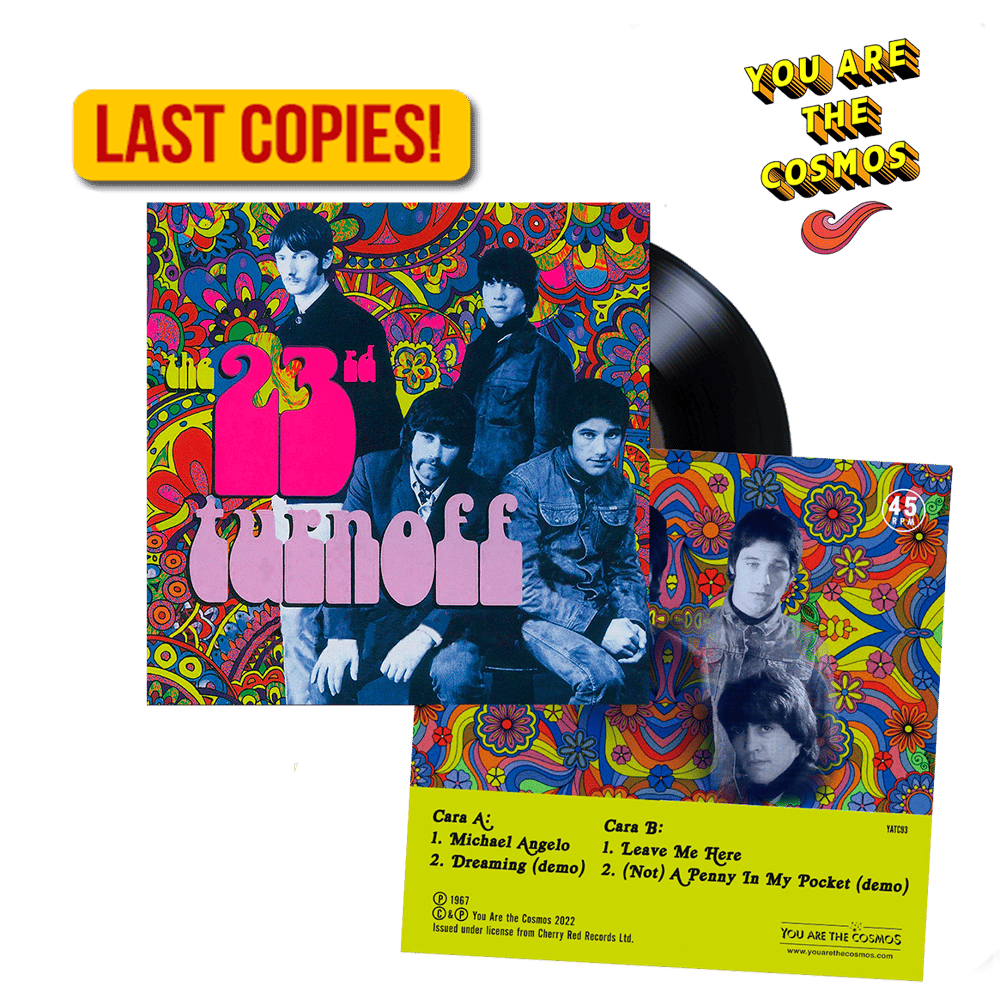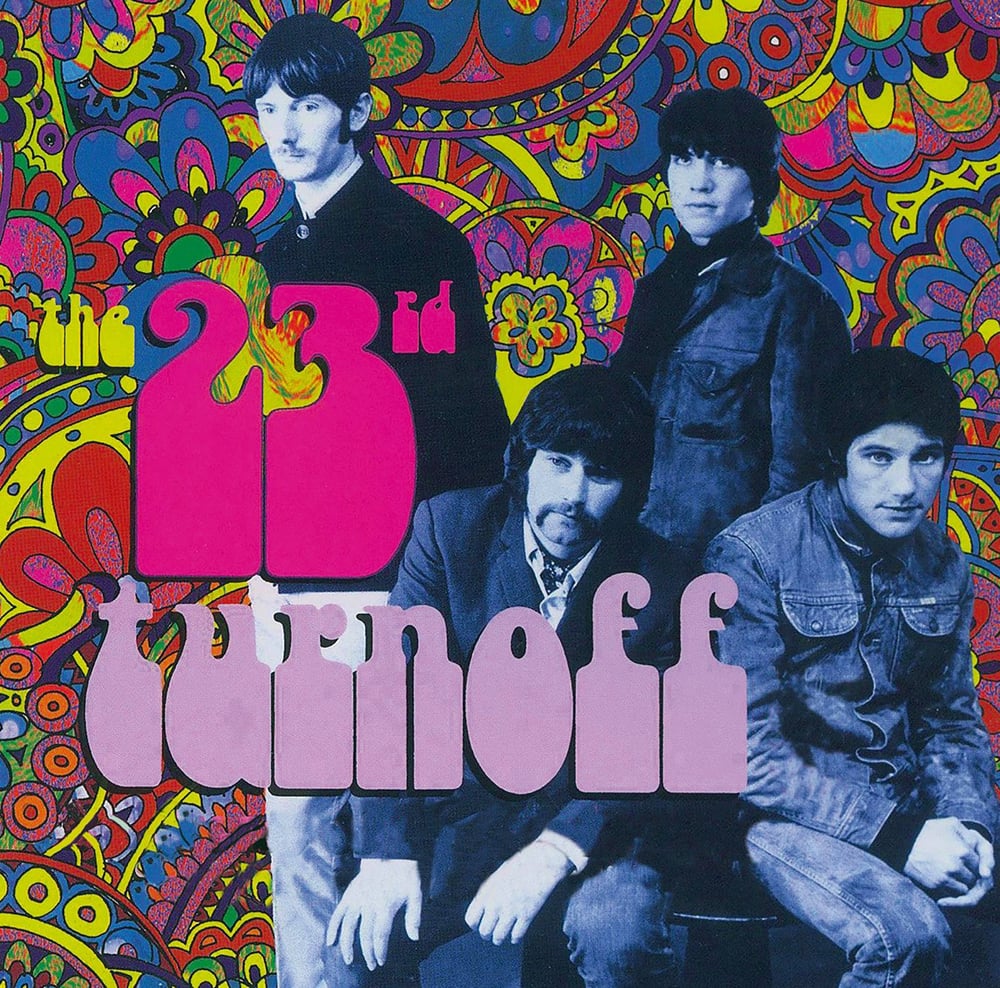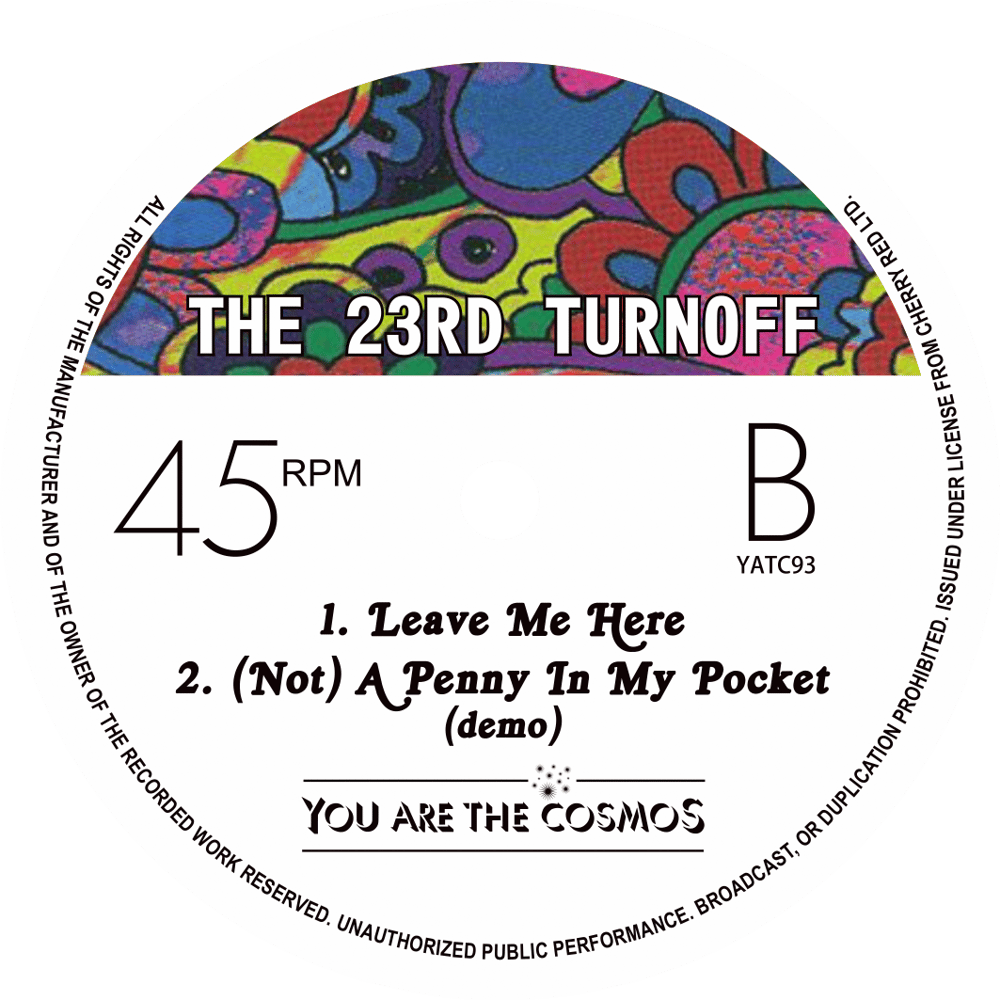 SORRY, out of stock!!
Limited edition of 400.
After his adventure with The Kirbys, Jimmy Campbell formed 23rd Turnoff, much more psychedelia oriented. They only released a single in 1967 which featured the great classic, Michael Angelo (and Leave Me Here on the B Side). Two other tracks, never before released on vinyl, are also included.
A1. Michael Angelo
A2. Dreaming
B1. Leave Me Here
B2. (Not) A Penny In My Pocket